The purchase of fiber optic cable, a crucial step for your data transmission projects
Luxeri has a wide range of cords, silica patch cords, pigtails and telecom optical cables, suitable for all your professional needs. Discover our articles, compare their characteristics and choose the one that best suits your industrial project.
We offer polymer simplex, scindex et duplex cords, silica patch cords, pigtails, MPO/MTP patch cords, PLC couplers as well as telecom optical cables with tight structure (break-out, mini break-out) and free structure (unitube or multitube). Recognized in the manufacture of fiber harnesses in an industrial environment, we assemble and mount different types of connectors on single and multi-mode plastic and silica optical fibers for various diameters of core and cladding.
We also distribute bare polymer optical fibers and cords of the Toray brand, one of the most renowned brands on this market thanks to their wide range of high quality fibers.
Attached to assist you in your tailor-made optical cable projects, we answer all your questions and advise you on the purchase of fiber optic cables. For technical advice and information on your prices, do not hesitate to contact us on 01 60 12 71 11.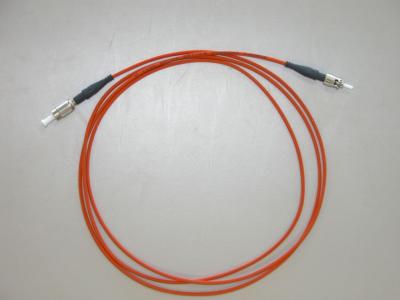 Why choose Luxeri for the purchase of fiber optic cable?



✔ Custome-made optical fiber harness

✔ Support and advice

✔ Expert company in the field of fiber

Discover our patch cord.
Also consult our optical drawers allowing to receive the connectors mounted on silica cables or pigtails.
Buy the fiber optic cable suited to your needs:
---